It might not be safe to do garage door repairs on your own but keeping an eye to the condition of the door is both smart and prudent. Regular inspections and small tasks will allow you to enjoy a safe overhead door and also stop worrying about security issues.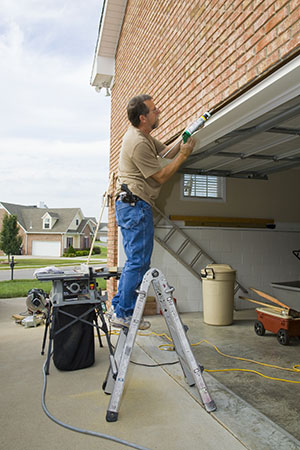 Unless you have significant operational problems or issues related with specific garage door parts which call for your immediate attention, paying attention to small things can help you avoid problems. The secret is not to learn how to cure the system but understand when the system needs treatment. In other words, knowing where to look and what to take seriously is of the utmost importance.
Lubrication and inspections are both important
Of course, all issues related with your sectional doors are significant. Garage systems ought to work perfectly in order for you to be sure of the safety of your family and the right protection of your house. Important matters associated with the opener, cables, springs and other vital components of the system must be taken care of immediately. At the same time, you must never underestimate the importance of replacing the bottom seal or tightening the nuts.
Don't forget that worn seals will allow the entrance of dirt, air drafts or even intruders. When the small parts, like the nuts, bolts, garage door hinges and brackets, are not tightened or checked for their good condition often, they may cause terrible problems to the whole system. The opener might vibrate as the door moves and the tracks might get misaligned. The consequences will be awful! The door may come off tracks or jam! The garage door rollers may get destroyed and the panel may get seriously damaged. All because of some loose bolts and nuts!
Lubrication maintenance is of equal significance. When the chain of the opener or the moving parts are not lubricated properly and at the right time, they will produce terrible sounds and rest assured that this will be the least of your problems. Some parts will create vital issues to the entire operation of the door and most of them will get worn much faster than expected. Hence, it will cost you more in replacements and repair just because you overlooked their lubrication!